Viewing build schedule in Teamcity
You can view all Builds Schedule of a project as shown in below image.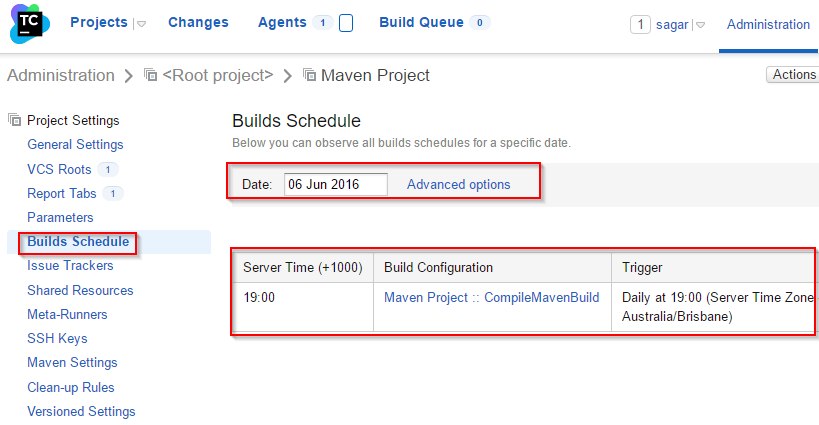 As you can see, below project has 1 build schedule on 06 June 2016. That build runs daily at 19:00 hrs in Brisbane time zone. This page shows only enabled schedules. To view disabled and paused build schedules, you need to click on advanced options and then filter the results.
Web development and Automation testing

solutions delivered!!