Adding build triggers in Teamcity
Below image shows what kind of triggers can be used in TeamCity. Some of the popular triggers are –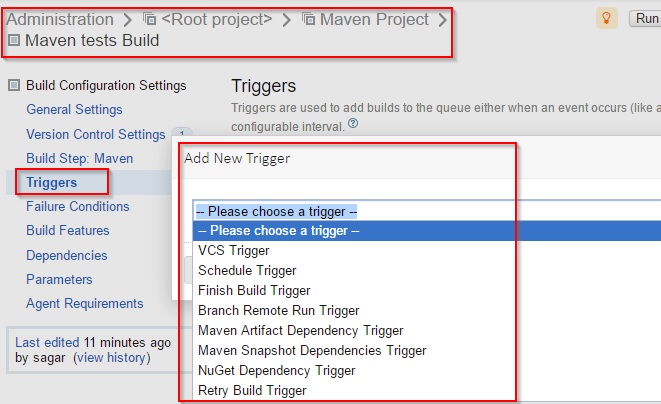 VCS trigger – TeamCity polls VCS periodically and if changes are detected, builds are triggered.
Schedule trigger – In this type of trigger, we set up the build to run at specific time of the day.
Below image shows sample schedule trigger. We have scheduled the trigger in such a way that builds will be run every Saturday @ 23 Hrs in Australia/Brisbane time zone.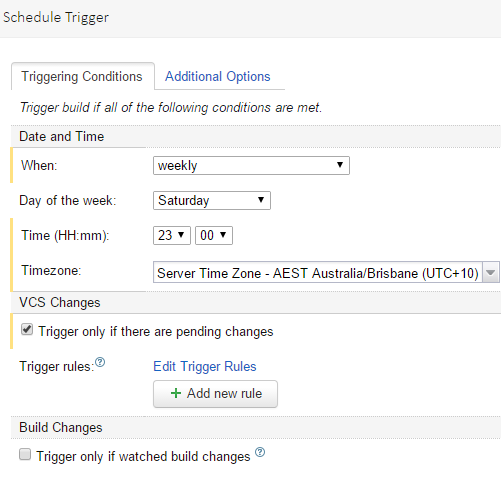 Complex problems, Simple Solutions