Adding failure conditions in Teamcity
By default, a build fails when either of below things happen.
Build process exits with non-zero code
at least one test fails
Build process crashes
We can edit these settings from failure conditions page as shown in below image.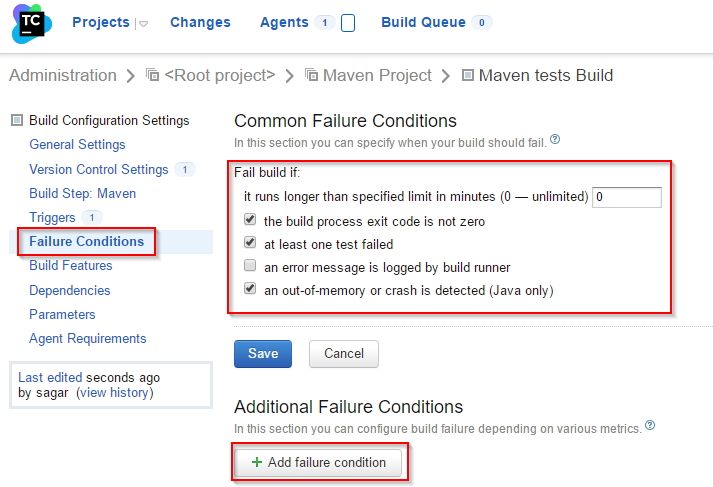 But TeamCity also allows us to add extra failure conditions. There are 2 broad categories of failure conditions that can be added.
Fail when a build log contains specific text
Fail when certain metric condition is met. For example – fail when artifact size more than 1 GB or When build duration is more than 20 minutes.
Below images show how we set up these failure conditions for a build.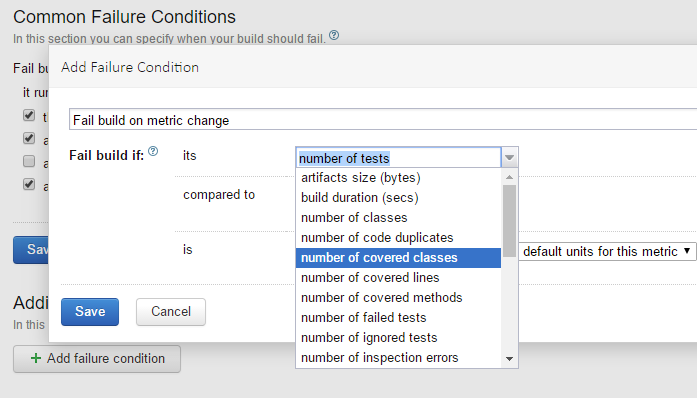 Complex problems, Simple Solutions