Build priorities in Teamcity
We can configure the build queue priorities from Build Queue page. By default, when we add a build to the build queue, that build is given priority as 0. But if want to prioritize any build, we can do so by assigning that build a higher priority.

When you click on create new priority class, you are taken to below page.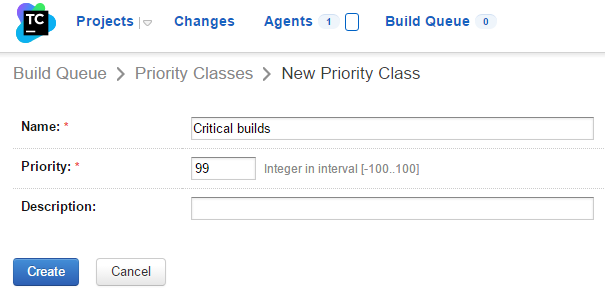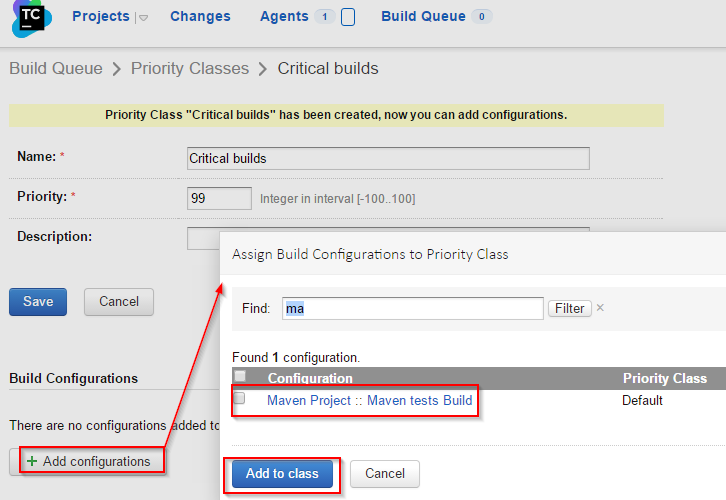 As you can see in above images, we have added the Maven tests build to higher priority class (99 – priority). So next time, when maven tests build is added to the queue, it is always added at the front of the queue and executed before any other builds in the queue.
Complex problems, Simple Solutions