Investigating builds in Teamcity
When builds fail, we need to investigate the reason of failure. TeamCity allows us to investigate any build. Below image shows how you can investigate a build.
In below pop up, you can assign the investigation to specific user and also add a comment.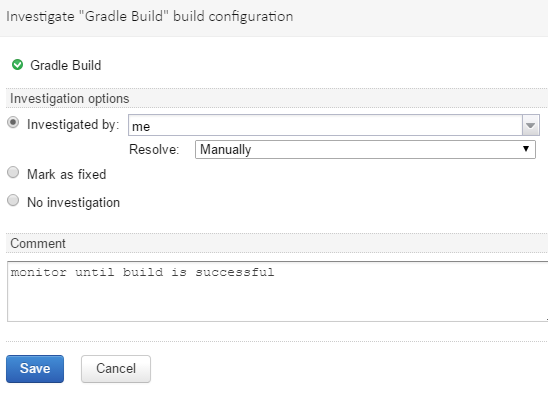 You can view builds under your investigation as shown in below image. Once the issue is resolved, you can mark the build as fixed.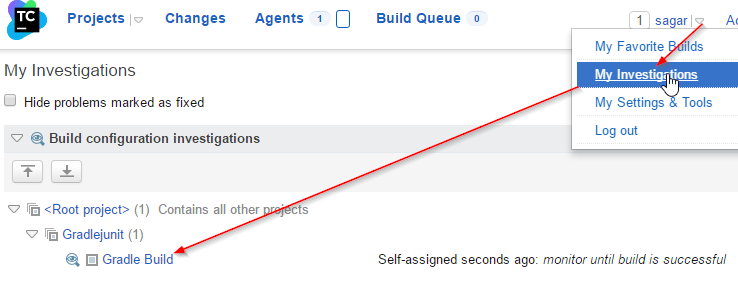 Complex problems, Simple Solutions