Creating project from url in Teamcity
You can create a project from source code repository url (like git repository). Below image will show how I created gradle project from url. First of all, you need to provide the url of git repository. Creating-project-from-URL Then you need to provide project name and build configuration name.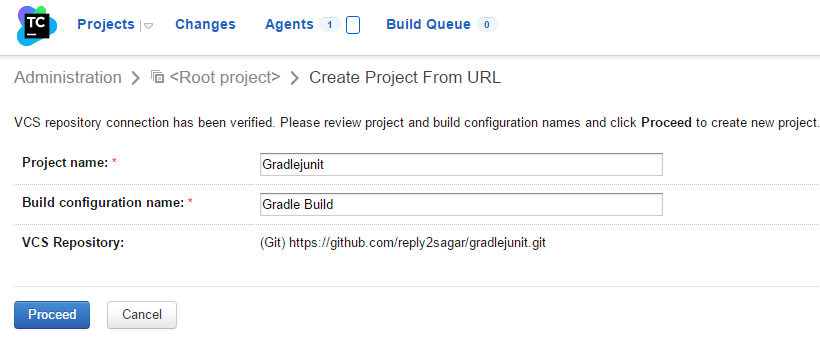 TeamCity detects the build steps by looking at the source code. As shown in below image, TeamCity has detected 3 build steps – command line, Gradle and IntelliJ IDEA project. Out of those, I selected Gradle step.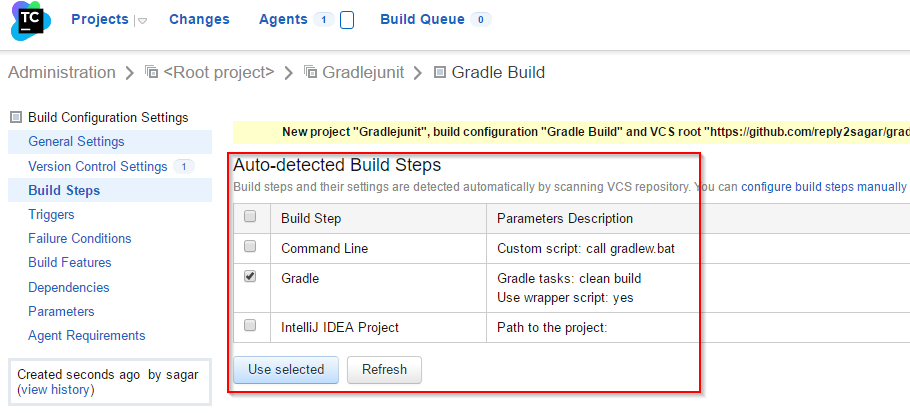 Next you can run the build by clicking on run button.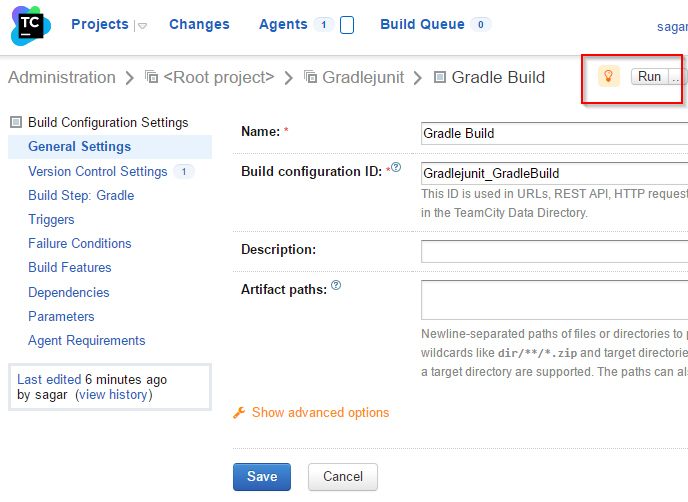 Below image shows how the TeamCity build looks like when it is running.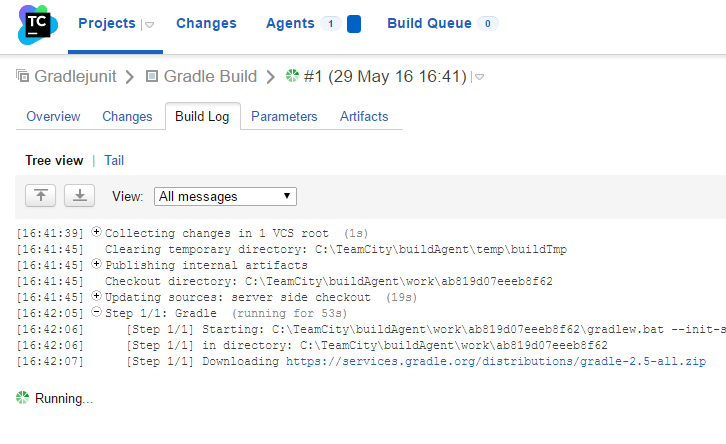 Complex problems, Simple Solutions