Managing compatible configuration on agent in Teamcity
You can view the build configurations that are compatible with specific build agent from compatible configuration tab on a build agent page. Below image shows that build configurations from 3 projects can be run on selected build agent. It also shows if there are any build configurations that can not be run on selected agent.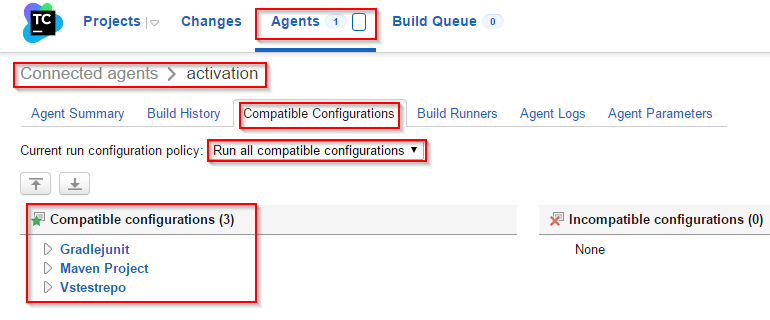 We can also assign specific build configurations to a build agent as shown in below image.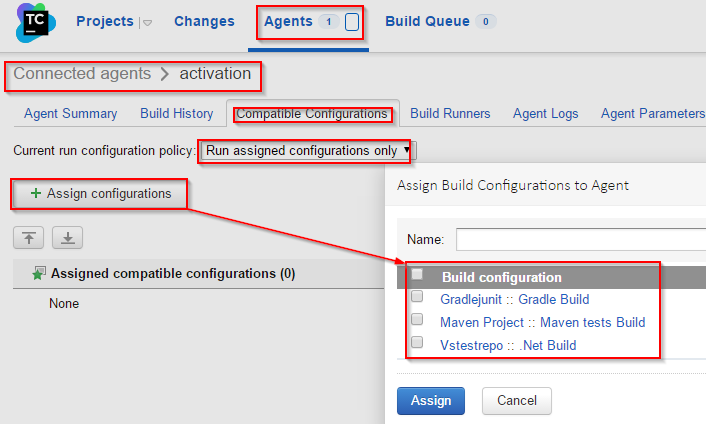 Complex problems, Simple Solutions