Enable or disable build agents in Teamcity
To enable or disable the build agents, you have to go to agents page as shown in below image. Agents page (Connected tab) shows all connected agents. Below image shows that there is only one connected build agent.

Then click on the build agent that you want to enable or disable. Below page shows the specific agent summary. Just click on Disable agent button to disable build agent. To enable the build agent, click on Enable agent button.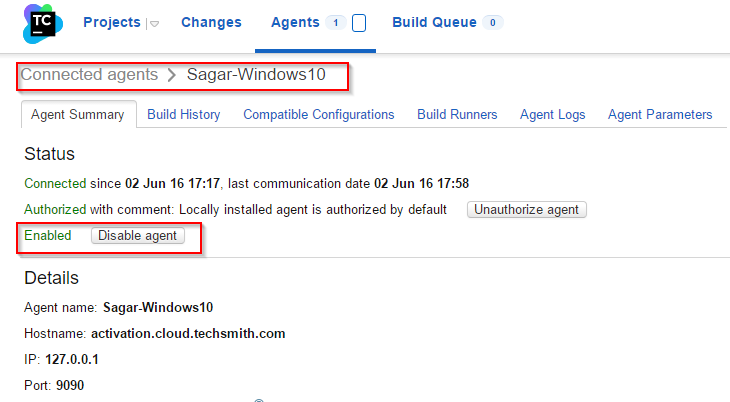 Web development and Automation testing

solutions delivered!!