View build history of an agent in Teamcity
To view build history of a build agent, open the build agent page as shown in below page and click on Build history tab. Build history tab shows below details.
list of all build runs executed on selected build agent
It also shows when the build was run and if build was successful or failed.
You can click on the build configuration or build run result to view more details about them.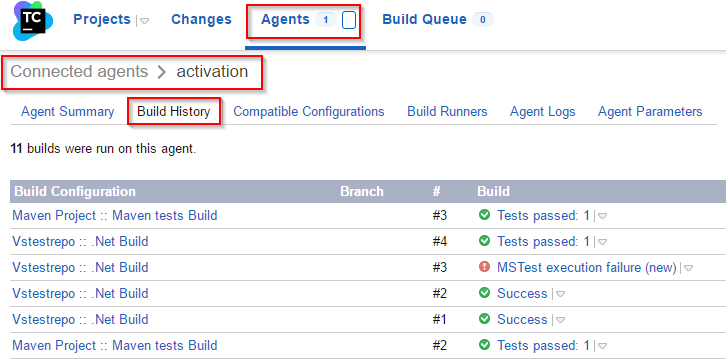 Complex problems, Simple Solutions