Nuget integration in Teamcity
NuGet is the package manager for .Net projects. NuGet integration can be done from administration page as shown in below image.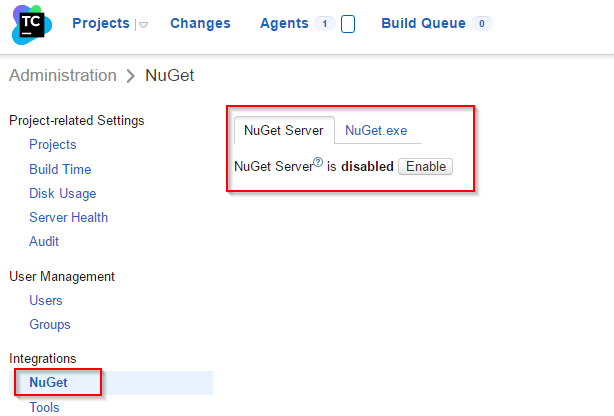 Click on Enable NuGet server button.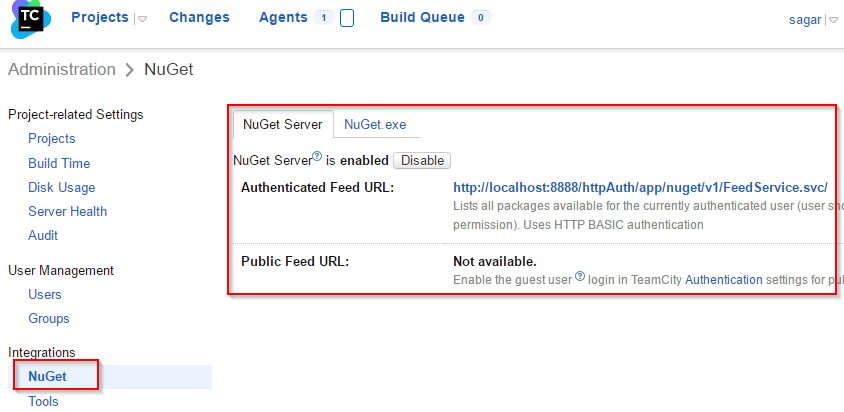 Once NuGet server is enabled, you can provide the feed url to it. You can also install NuGet.exe from within TeamCity as shown in below image.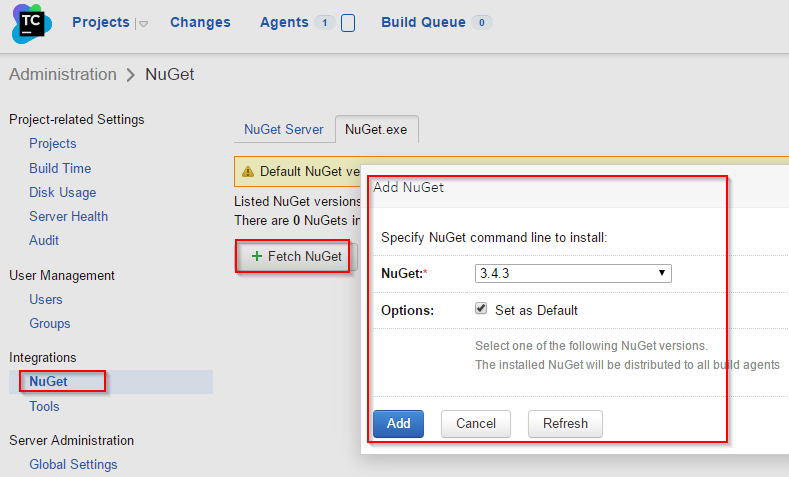 Complex problems, Simple Solutions