Creating VCS root in Teamcity
In this article, let us see how to create VCS roots for a project in TeamCity. Under project settings, click on VCS roots link. From VCS roots page, we can add new VCS root, edit existing VCS root or delete it. To create new VCS root, click on Create VCS root button.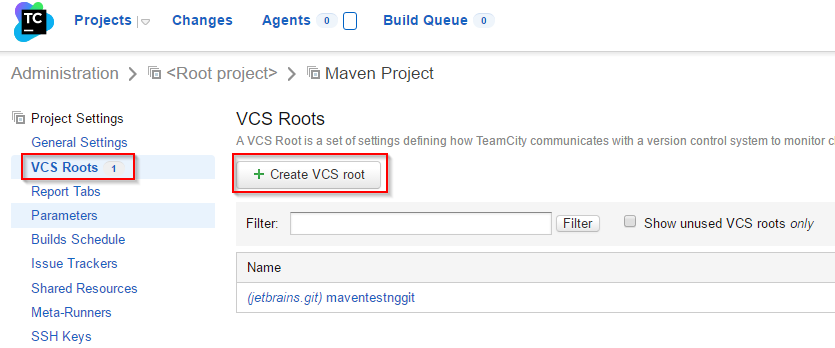 On new VCS root page, you can select one of the supported VCS systems.
ClearCase
CVS
Git
Mercurial
Perforce
SubVersion (SVN)
Team Foundation Server
Visual Source Safe
Below image shows how to configure git VCS root.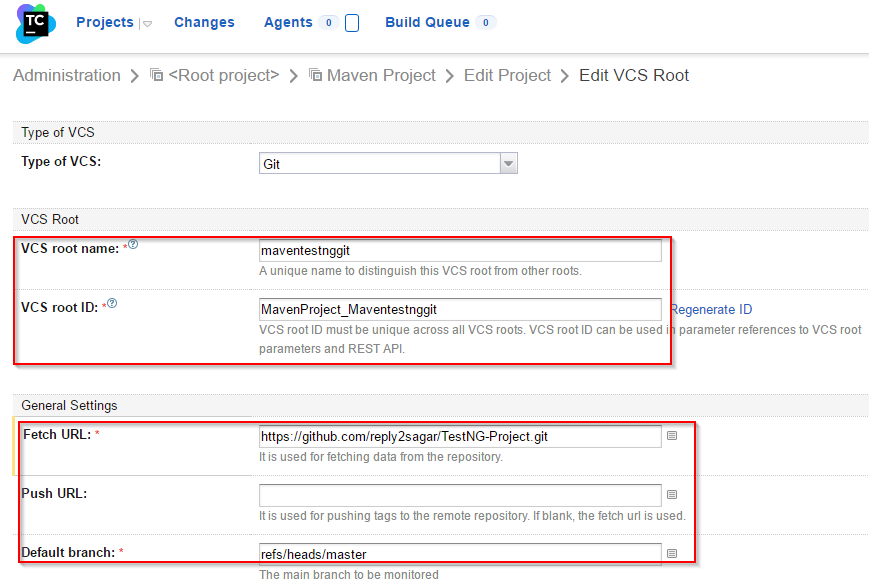 Web development and Automation testing

solutions delivered!!