Authentication settings in Teamcity
You can configure email server settings in TeamCity so that you get any notifications of build failures on your email address. Below image shows how you can set up email server in TeamCity through Administration page.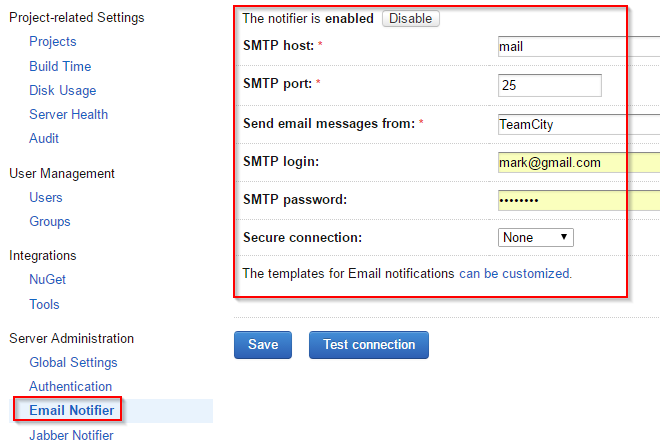 You need to provide below details to set up email server.
SMTP host name
SMTP port
SMTP login and password
Web development and Automation testing

solutions delivered!!