Reports in bamboo
We can generate various reports in Bamboo as mentioned below.
Build activity
Build duration
Build Queued duration
Agent Utilization
Number of build failures
Number of tests
% of successful builds
% of failed builds
Below images show how to generate above reports.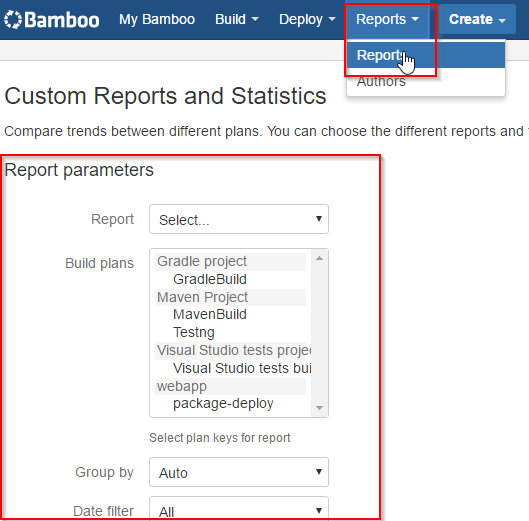 Below image shows sample Build duration report in Bamboo.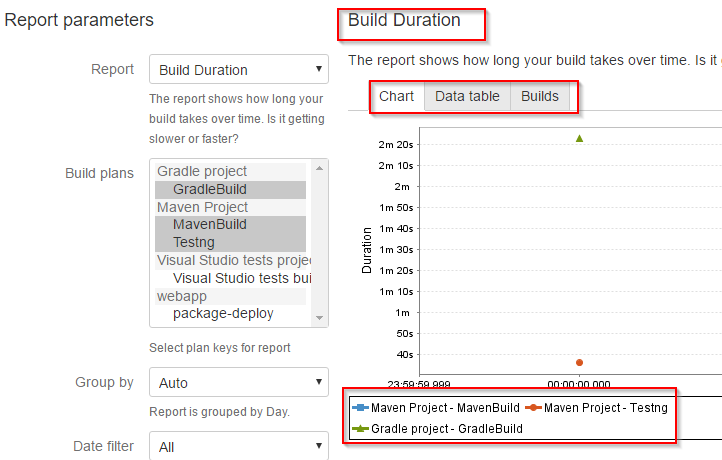 Web development and Automation testing

solutions delivered!!