Deleting build plans in bamboo
Now let us see how to delete build plans in Bamboo. You can delete plans from Administration page – Remove plan section as shown in below image. Notice that you can select multiple build plans and delete them at once.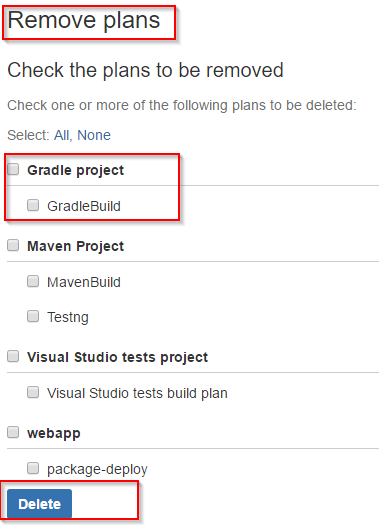 Web development and Automation testing

solutions delivered!!