Build queue in bamboo
Build queue shows what all builds are currently running and what all builds are waiting in the queue. We can also do below things on Build queue page.
Recently built builds
Stop the builds in queue
Reorder the builds in queue
You can view the build queue in Bamboo as shown in below image.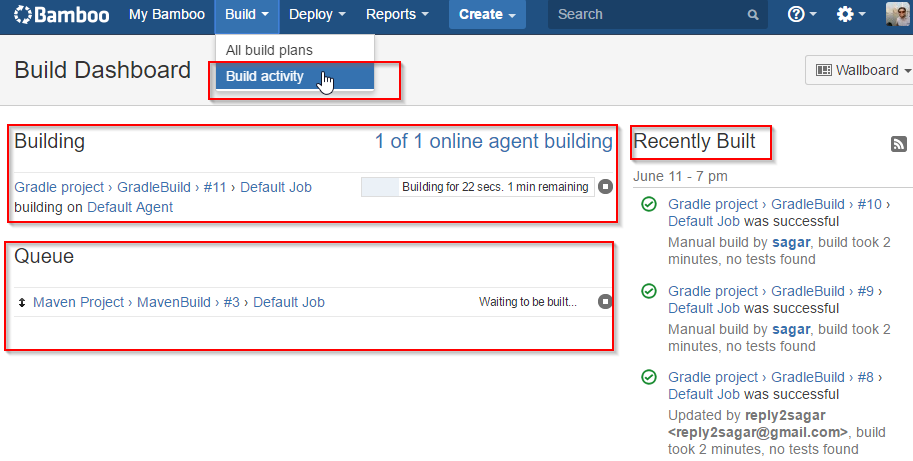 Web development and Automation testing

solutions delivered!!