System information in bamboo
Bamboo system information can be viewed from System Information section in Administration page of Bamboo. Below types of system information is shown in Bamboo.
System properties
Java tools
All environment variables
Memory details
Bamboo Paths
Plug-ins installed
Below image shows sample system information of a Bamboo server.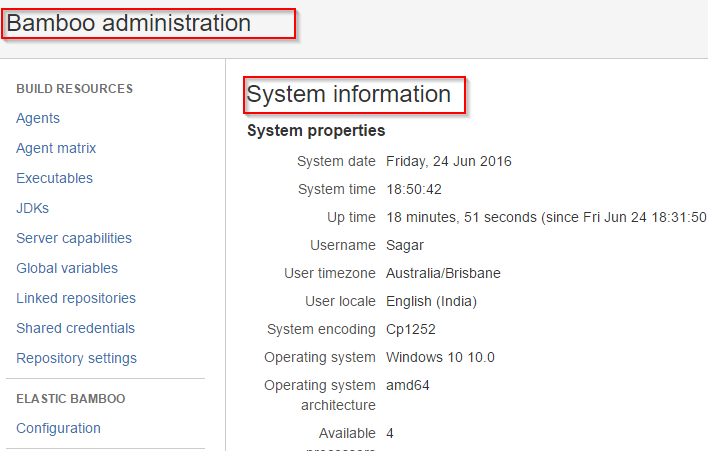 Web development and Automation testing

solutions delivered!!