Expiry of the build history in bamboo
We can manage the build expiry settings at global level as well as at build plan level. In this topic, we will see how to manage build history clean up settings at build level. You will find Miscellaneous tab in build configuration page as shown in below image.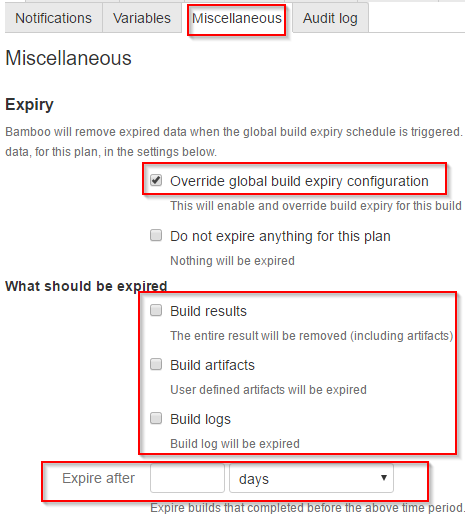 You need to click on override global build expiry configuration. You can select what items you want to clear as mentioned below.
Build results
Build artifacts
Build logs
We can also specify after how many days the builds should be cleaned.
Web development and Automation testing

solutions delivered!!