Email and IM server settings in bamboo
In Bamboo, you can configure the Mail and IM server settings (from Administration Page) so that notification mails are sent whenever the build fails or passes. On Email server settings, we can configure below settings.
Email address, name, prefix to be used to sent out mail notification
Email server name, port, protocol
From IM page, you can configure IM server settings (e.g. Jabber IM).
Below image shows how you can configure Email and Instant Messenger.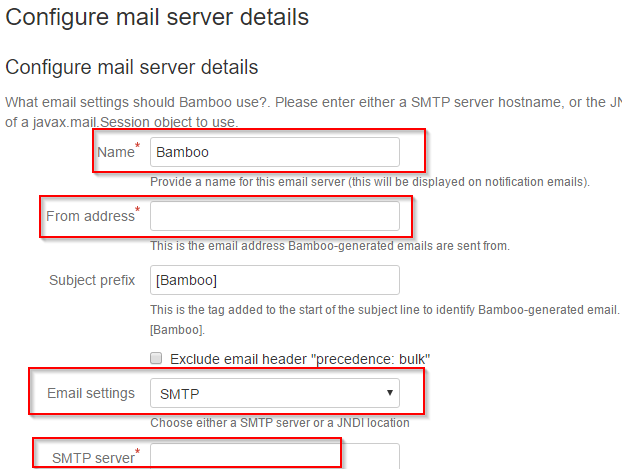 Web development and Automation testing

solutions delivered!!