Configuring build plan permissions in bamboo
Build plan permissions allow you to assign below permissions to specific user or groups.
View build plan
Edit build plan
Build – right to run the build
clone – right to clone the build plan
Below image shows how you can configure the plan permissions. You can also manage the permissions through global settings on Administration page.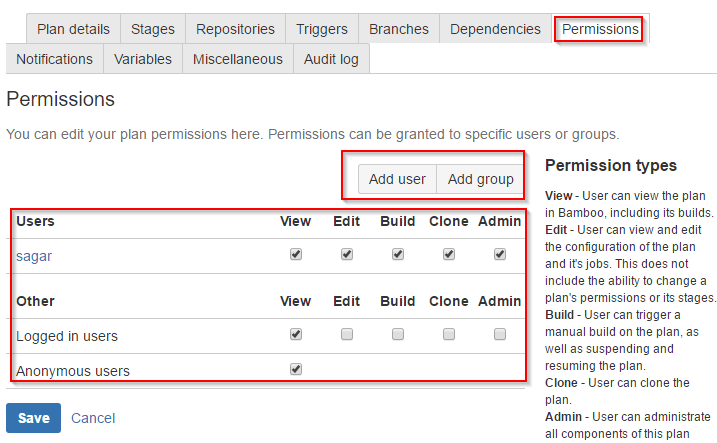 Web development and Automation testing

solutions delivered!!