Bulk edit plans in bamboo
You can edit the plan permissions of a given user from Administration page as shown in below image. There are 5 types of permissions that you can assign to any specific user.
View plan
Edit plan
Build plan (Execute plan)
Clone plan
Admin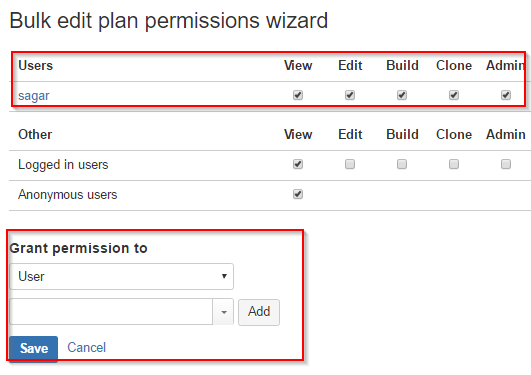 Web development and Automation testing

solutions delivered!!