MSBuild task in bamboo
MSBuild is used to build .Net project. MSBuild is used to build the .net project. It generates .dll file for the project. MSBuild task has 2 important settings.
executable – MSBuild executable
project file – .sln file of .net project
Below images show how to add MSBuild task in Bamboo.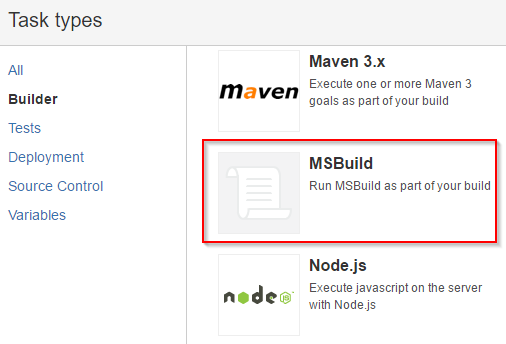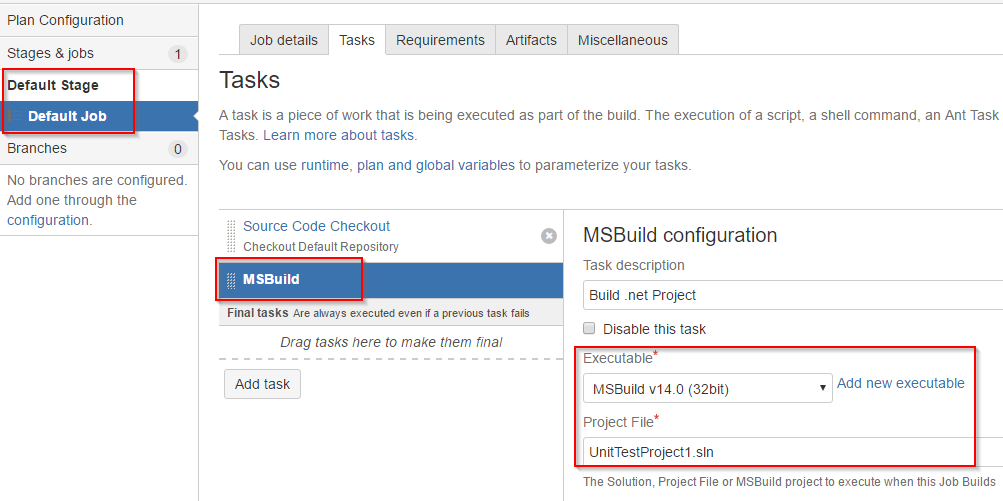 Web development and Automation testing

solutions delivered!!