Recording the application in UFT
You can start recording the application by clicking on red record icon. As you perform the operations on the application, test code is generated in VBScript language. Below image shows the sample code that was generated after recording the notepad application using UFT. Note that all required objects are stored in Object Repository automatically.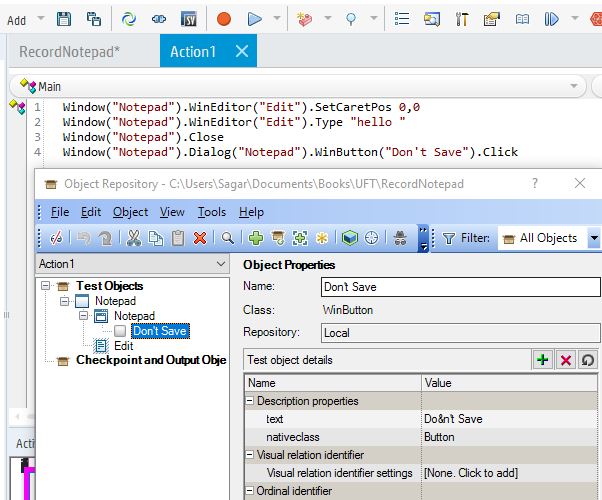 Web development and Automation testing

solutions delivered!!