Installation of UFT
You can visit official Micro Focus website
UFT one
and download the trail version of UFT. In the beginning of installation, you will see below dialogs. Below dialog allows you to select the add-ins for various platforms.
Below image shows how we can configure the UFT installation.
First option allows you to configure the Internet Explorer so that UFT can automate web applications in IE.
If you select second option, you would be able to run the UFT tests from ALM (Quality Center).
If you select third checkbox, you would be able to run UFT tests using Automation object model.
Finally, you can select the last checkbox so that UFT will download and install Microsoft script debugger. Debugger is required to debug the UFT scripts. Otherwise breakpoints will not work as expected.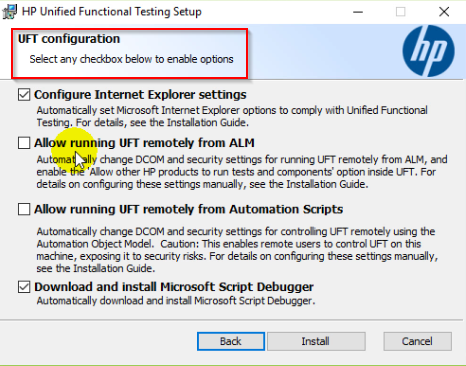 Web development and Automation testing

solutions delivered!!