Embedded browser control automation in leanft in Java
Sometimes, Windows application have elements that embed the browser control. To identify the elements inside the browser control as Web elements, you will have to register the browser control with LeanFT. To register the browser control with LeanFT, follow below steps.
Launch the utility – C:\Program Files (x86)\HP\LeanFT\bin\SettingNewBrowserControlApplication.exe
Then enter the path of the application that contains browser control in the utility window and click on register
Finally you need to restart the LeanFT engine.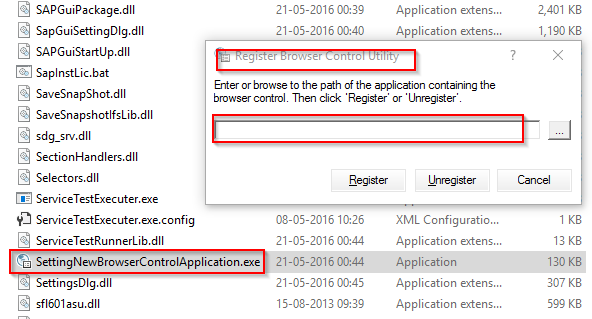 Once the browser control is registered, all objects inside it will be identified as web objects. Note that LeanFT can handle browser control based on IE engine only!
Web development and Automation testing

solutions delivered!!