LeanFT plugin in visual studio
LeanFT plugin is installed in Visual studio automatically when you install the LeanFT runtime engine (Full installation). When you launch visual studio, you will see LeanFT plugin as shown in below image.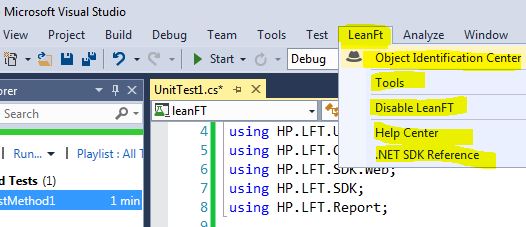 LeanFT plugin provides below items.
Object identification center (Just like object spy)
Tools (Password encoder)
Help center (General help on LeanFT)
.Net SDK reference (Documentation on LeanFT library)
Web development and Automation testing

solutions delivered!!