Jenkins Installation
Jenkins runs in Tomcat server. It is very easy to download and get Jenkins running. On windows machine it is very simple to install the Jenkins. Just visit Jenkins official download page and get the msi installer file. Just double click on the msi file and follow on screen instructions to install the Jenkins. Below image shows the Jenkins installation wizard.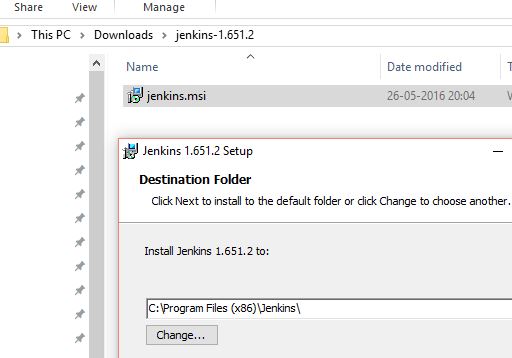 Once the Jenkins is installed, you can access the Jenkins home page by visiting https://localhost:8080/ Below image shows how the Jenkins Home page looks like.
Web development and Automation testing

solutions delivered!!